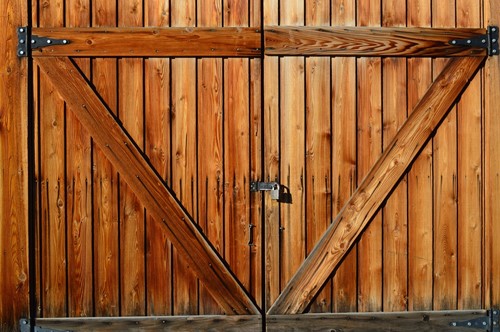 Barn doors aren't just for actual barns. These doors have been a common choice among homeowners because of their rustic appearance. You can install barn doors in almost any part of your home to achieve this charming, down-to-earth look. However, buying one from a store could cost you quite a bit of money. Instead of making a big purchase, consider trying your hand at building your own barn door for interior design purposes. Use the following information to get an idea of what is involved with building this type of door.
Tools and Materials
Having the tools and materials you'll need for your DIY barn door ahead of time can make this project go more smoothly. While the exact tools and materials can differ, depending on your plans, you'll need standard DIY tools, along with a few other tools, such as an angle grinder and brush knot cup. For materials, you'll need wood boards, gray stain or other stains (to achieve the rustic look you want) and barn door hardware.
Plan for Hardware
You'll need to take some measurements and choose your location to help you determine the type of hardware to get. Barn doors typically slide on tracks to open and close, so you'll need enough clearance around your door. Make sure it's not going to hit any wall-mounted items, such as light switches, when you open and close it. You'll also need to have clearance over the opening, so your barn door can be lifted onto the track.
Build Your Boards
Barn doors are made up of several boards that are attached. You can choose a custom design for your door, or create shiplap boards. Run a grinder over the boards to give them a distressed look, then use screwdrivers to put holes in the wood in a few places. This helps the boards look more aged or rustic.
Stain Your Boards
Your boards might not be the color you want for your barn door, but you can easily change that with stains. You can apply a base coat of stain, darker stain or a grayish stain to get the design you want. You can also apply different layers of stain on your boards. Try these stains out on one piece of wood you won't be using, so you can see how it will look.
Put the Boards Together
To fasten your boards together and make a barn door, you can place all the boards vertically and use 2x4 pieces to hold them together. Place two long 2x4 pieces diagonally across the vertical boards to create a telltale X design that authentic barn doors have. You can then fasten the rails, mount the track and install your sliding barn door.